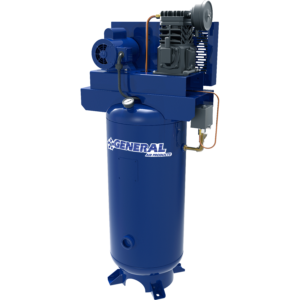 At General Air Products we pride ourselves on our ability to meet the needs of our customers. Our devotion to customer service and manufacturing products of the highest quality are the typical ways we show this pride.There are times that our customers have special requirements or equipment needs and to this we say:
General Air Products is ready, willing and able to design and build your custom machinery.
We are capable of solving simple problems such as space constraints and OSHA requirements to create completely new solutions for the fire protection industry.
Take a look at just a few of the custom and specialty unit options that we have built for customers over the years and contact us to find out what we can build for you.
We Can Meet Your Requirements
Many times the custom needs of our customers are just a few simple steps from our standard units. Maybe you have space constraints in the compressor room. Maybe you are working with an extra large system or you need more air storage than our standard units offer. We will customize our products and work with you to find the best solution for your application. If it involves compressed air for fire protection – we can help!
Private Pressure Tanks – General's Air Compressors for Private Pressure Tanks are designed and rated to comply with the recommendations of the NFPA.
Vertical Tank Air Compressor Units – Standard LT Series and OLT Series fire protection air compressors can be mounted on vertical tanks for a dry pipe valve riser room with limited space.
Explosion-proof units – We are capable of making almost any of our standard units meet explosion-proof and/or weather-proof requirements.
Duplex Air Compressor Packages – Our duplex air compressor packages offer two individual compressors mounted on a single tank, providing built-in backup and additional air flow for larger or unique applications.
Custom Electrical Specifications – We can fulfill any unique electrical specifications required.
Additional Air Storage Capacity – Our standard compressors can be mounted on larger tanks for customers that require additional air storage.
---
Our Standard Fire Protection Air Compressors